The New install has not gone quite as smoothly as i expected ...
There is now two Program files
(1)
Program Files
(2)
Program Files 86x
I Did not realise this before i installed rfactor and the G27 wheel
do you install rfactor to the
(1)
or
(2)
program folder .....
I Managed to get everything working ok on a Lite Install
but cant install the HGT Mod and working in my main rfactor Install ...
I Installed the G27 to
(1)
but it would not work properly when i go into the game
and i get what seems like two wheels appearing in the list is this normal ....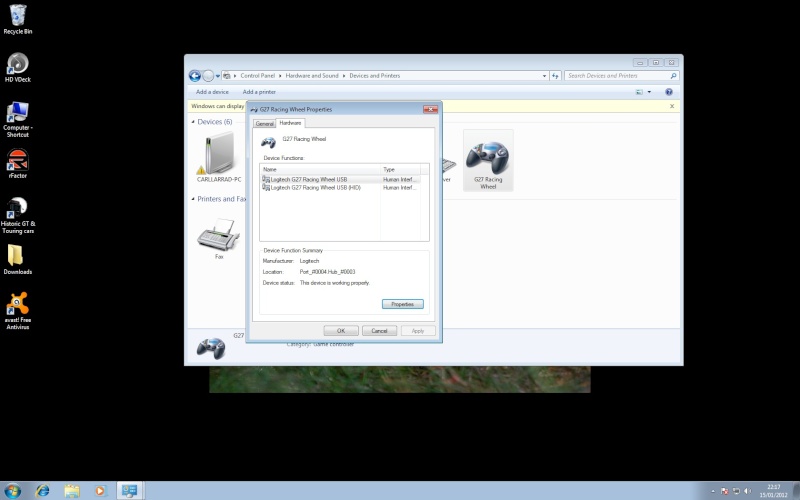 Also i cant seem to go into windows and change the settings for the wheel by clicking on properties ...
It would appear that the Logitech files are placed in (1) and there is no way of changing this even if you download the latest 64bit drivers
I Think
(1)
is for 32 bit files and
(2)
is for 64 bit files seems a bit of a pain in the ass ...
All 4gb of memory now shows up in Windows and my internet speed has shot up from 3mb TO 32mb
i thought something was holding it back so as long as i can get everthing else working ok it should be much faster ..
_________________
What we do Monday to Friday Keeps us up with the Competition ...
What we do Saturday and Sunday Keeps us ahead ...